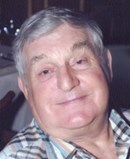 BROWN, GEORGE F.
82, of Pine Street, Rehoboth, passed away Friday July 6, 2018 at his home.
He was the husband of Arlene B. (Bion) Brown.
Born in Providence, he was a son of the late Clyde and Katherine (Cimmini) Brown.
Mr. Brown was a School Teacher for the East Providence School Department before retiring in 1989. He was the owner and operator of Briar Hill Farm in Rehoboth and has been active in the horse racing industry since the opening of Lincoln Downs in 1947.
Besides his wife he leaves one son, Christopher Brown, one step-daughter, Donna Pereira, one step-son, Michael Cram, six grandchildren, Sam, Christopher and Maggie Brown, Brittany and Michaela Pereira and Marriah Cram, five great grandchildren, Joey Hope, Mara Bloom, Tanner Scott, Colin Pereira and Aeanna Munroe and one sister, Beverly Robertson. He was the father of the late Derek Brown.
His funeral will be held on Wednesday at 9:00 AM from the PERRY-MCSTAY FUNERAL HOME, 2555 Pawtucket Avenue, East Providence with a Mass of Christian Burial at 10:00 AM in Our Lady of Mount Carmel Church, Taunton Avenue, Seekonk. Burial will be in Rehoboth Village Cemetery. Calling hours Tuesday 4-8.
Published in The Providence Journal on July 8, 2018